Qualcomm Stakes Beachhead In Artificial Intelligence With Foxconn Gloria AI Edge Box
04:44:00 | 13-09-2021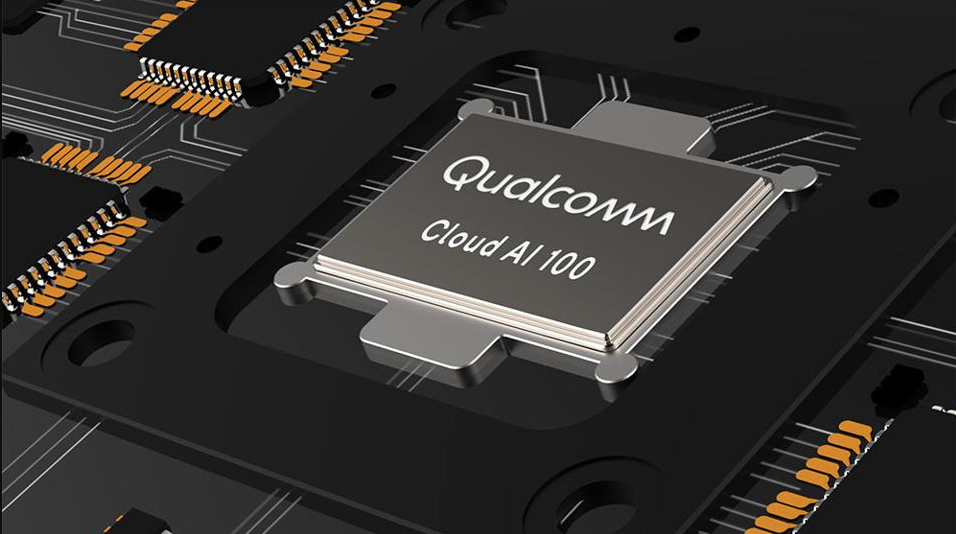 Qualcomm Cloud AI 100 Accelerator
When most folks think of Qualcomm, the first technologies that likely come to mind are the company's industry-leading mobile platform system-on-chips for smartphones, as well as the company's end-to-end 5G connectivity solutions. However, whether you consider applications like image recognition, speech input, natural language translation or recommendation engines, modern smartphone platforms typically require a lot of artificial intelligence (AI) processing horsepower as well. As such, after years of developing silicon and software platform solutions for mobile AI applications, it stands to reason that Qualcomm has an opportunity to bring its AI accelerator technology to other intelligent edge devices and the cloud. And that's just what's happening with Qualcomm's Cloud AI 100 inference accelerator portfolio, as evidenced by the company's recent joint announcement with Foxconn, one of the largest electronics contract manufacturers and ODMs in the world.
Commercial Deployment Of Qualcomm Cloud AI 100
Foxconn's Industrial Internet division has launched a new AI-enabled machine vision platform called Gloria. Powered by Qualcomm's Cloud AI 100 solution, the system is design to support up to 24 high-definition cameras for video analytics applications like traffic analysis, security monitoring and smart retail spaces. Further, Vietnamese-based AI security powerhouse BKAV has announced the first customer deployment of the Qualcomm Cloud AI 100-powered Foxconn Gloria in its AI View smart security camera system portfolio.
Qualcomm has been working with BKAV since late last year, and to get sense for what the company's camera systems can do, here's a look at a previous-gen product based on Qualcomm's legacy Vision Intelligence Platform…
As you can see, image recognition and video analytics are powerful tools for a myriad of applications, from smart cities to security, to retail and healthcare applications and more.
Under The Hood Of Qualcomm AI 100, Performance Claims And Foxconn Gloria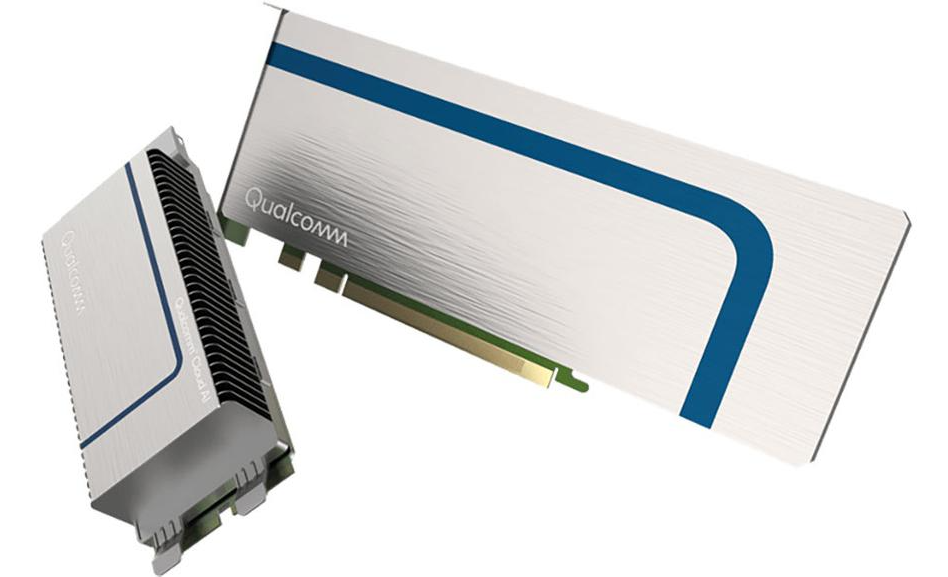 Qualcomm Cloud AI 100 M.2 Module And PCI Express Add-In Card
Calling upon similar silicon engine technology taken from Qualcomm's Snapdragon Mobile Platform Hexagon and Tensor Accelerator architectures, AI 100 itself employs up to 16 AI Cores (AICs) and scales all the way from 15 Watts on up to 75 Watt power envelopes. Qualcomm also notes that AIC chiplets on board AI 100 accelerators are connected via a proprietary high-speed interconnect. Physically, the product is offered in both small Dual M.2 style plugin cards that are utilized for AI edge applications, as well as PCI Express Gen3/4 accelerator cards for cloud data center servers. AI 100 also has up to 144MB of fast on-die SRAM, depending on the number of cores, and can interface with up to 32GB of on-card or in-system LPDDR4 DRAM.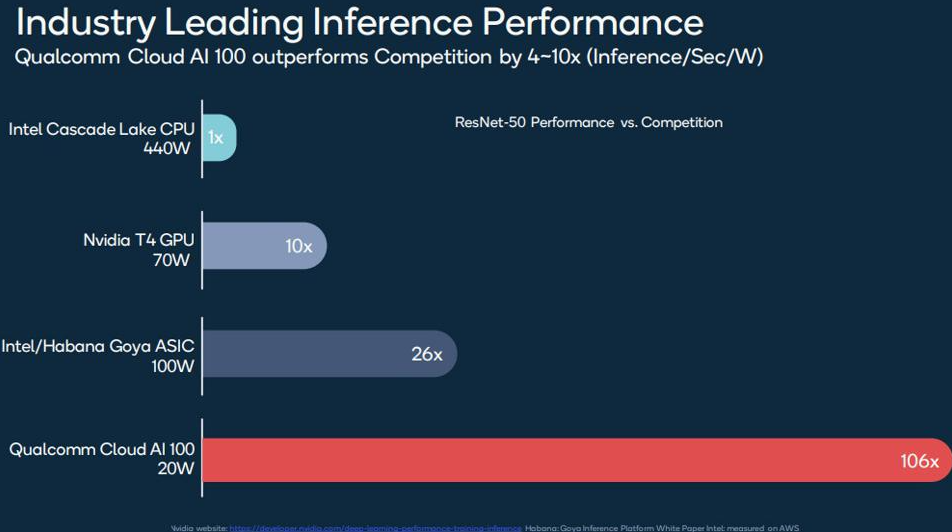 Qualcomm Cloud AI 100 Performance Claims At 20 Watt Power Envelope
In terms of performance, Qualcomm makes some bold claims versus competitive solutions for applications like image recognition (ResNet-50 model performance), for example, as you can see in the graph above where an AI 100 20 Watt configuration offers significantly better inferencing throughput than even an NVIDIA T4 GPU at 70 Watts.
Foxconn's Gloria AI Edge Box is a fully customized turnkey commercial device powered by Qualcomm Cloud AI 100 that BKAV will deploy with its AI View camera systems, but again the application opportunities are broad and varied. Supporting both Sub-6 and mmWave (Millimeter Wave) 5G connectivity as well, "The Gloria on-premises AI Edge box manufactured by Foxconn Industrial Internet will allow us to demonstrate incredible performance with low power at a competitive price point," notes Nguyen Tu Quang, Chairman & CEO, BKAV. "Gloria will support us to accelerate AI applications in businesses and government, and revolutionize our work with smart cities, smart construction, and agriculture, among other verticals."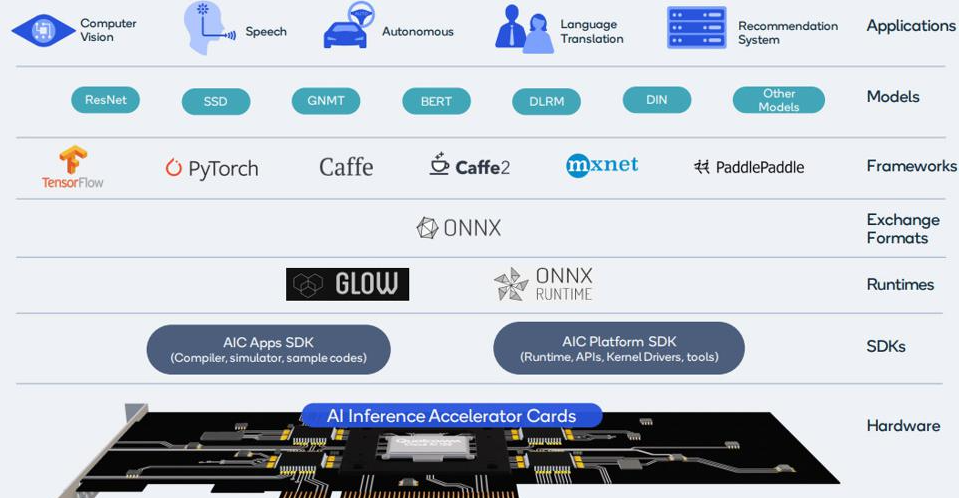 Qualcomm Cloud AI 100 Software Tools And Application Support
Of course, all applications, from edge devices like Foxconn Gloria to data center cloud AI processing requirements, that will be serviced by Qualcomm's PCI Express accelerator cards, require deep software tools and library support, which is a strength for Qualcomm, again due in-part to the company's many years of AI-enabled development, deployment and support in mobile applications. Support for native AI frameworks like TensorFlow, PyTorch and Caffe will allow AI-focused developers to code on their platform of choice and then target for optimization on Qualcomm Cloud AI 100.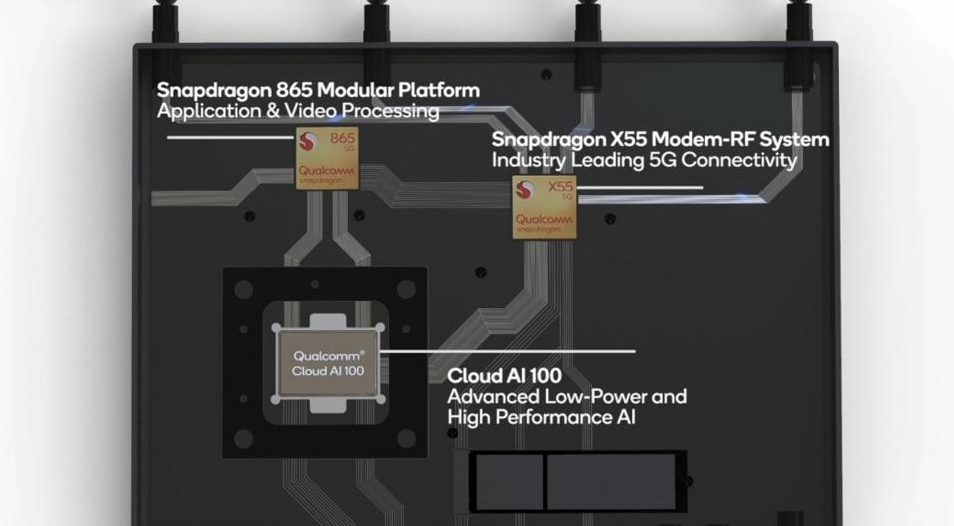 Qualcomm Cloud AI 100 Devkit
Obviously, the AI space is hot right now and performance-per-watt optimized solutions like Foxconn's Gloria are well-suited for the ever-expanding smart edge device ecosystem, so the opportunities are strong for both companies. Engineering samples of Foxconn's Gloria AI Edge Box will be available later this year, and commercial availability is expected in the second quarter of 2022. Qualcomm's AI 100 devkit (seen above) that is also powered by a Snapdragon 865 platform host processor, with 5G connectivity supported by Qualcomm's Snapdragon X55 Modem-RF System, are shipping to customers for development efforts now.
Trích nguồn: Forbes