AI View camera meet US FCC standards
07:38:00 | 08-11-2020
Bkav CEO Nguyen Tu Quang has just announced, 4 product lines of Camera AI View - Bkav's security camera brand - have been certified to comply with US FCC standards, completing an important step to be able to enter the US market.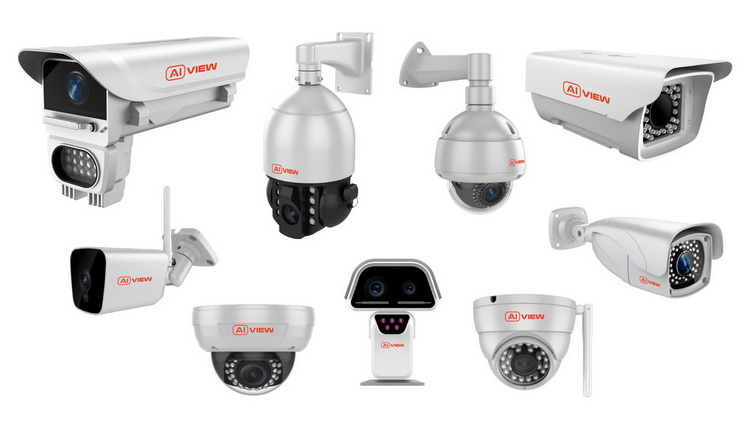 FCC certification (Federal Communication Commission), which means the US Federal Communications Commission is the government body responsible for the management of telecommunications, information technology, radio frequencies. FCC certification is a very rigorous certification issued by the US Federal Communications Commission, applicable to electronic equipment and radio transmitters made or sold in the US. All electrical and electronic products that want to be sold in the US must pass the tests at independent laboratories to ensure that when the product works, there will be no disturbances to radio systems, grid systems. or interfere with other electrical equipment. It is also known as the FCC Declaration of Conformity.
Bkav's AI View Camera product is tested at the laboratory of Waltek Testing Group Company (Foshan) - an independent evaluation unit specializing in testing and certification for industrial equipment.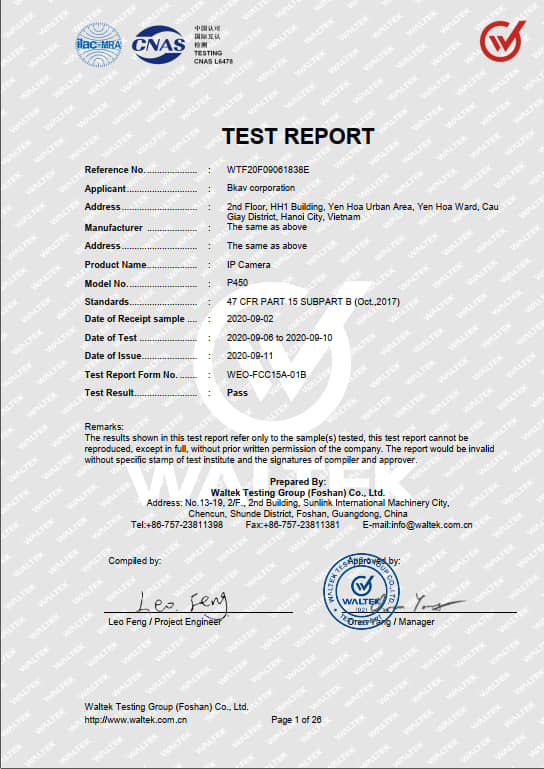 Security cameras manufactured by Bkav have a cooperation with Qualcomm to integrate artificial intelligence (AI) into the product and branded it as AI View. In March 2020, Bkav also signed a cooperation agreement with OneScreen, one of Qualcomm's partners, to distribute Bkav cameras in the US market. The US is one of the dynamic and growing markets for security cameras in the world.
Following the US, Bkav is promoting a series of AI security camera projects in Finland, India, Malaysia and Vietnam. Bkav has announced, after more than a year of investment, it has developed 39 camera product lines in many segments. All AI security cameras of Bkav are branded AI View. In theory, AI security cameras save the cost of server and transmission costs compared to conventional cameras, thanks to the real-time AI-processed image data right at the camera, no need to transmit to the server. latency in information processing and privacy guarantee for customers. With the FCC certification, Bkav's security camera product will not only enter the US market but also other markets, because the FCC certification is a guarantee for other markets to also accept the products. According to a report by market research firm Maximize, the world CCTV market is worth more than $16 billion in 2019 and is expected to have a compound annual growth rate (CAGR) of 11% in the period 2020-2027. Among global markets, the Asia-Pacific region accounts for 38% of the market share in 2019 with a CAGR of 16.23% in 2019. Meanwhile, North America accounts for 31% of the global product market share.