AI View camera appeared at the Vietnam - Latin America 2020 ICT Business Promotion Conference in Hanoi
08:41:00 | 18-11-2020
AI View camera appeared at the Vietnam - Latin America 2020 ICT Business Promotion Conference in Hanoi
Bkav's AI camera brand has been selected as one of the typical ICT solutions to introduce to international corporations at the Vietnam - Latin America 2020 ICT Business Promotion Conference. The conference was organized virtually by the Ministry of Information and Communications on the evening of October 29 at Melia Hotel, Hanoi. Three Vietnamese enterprises with ICT solutions presented at the event include: Bkav, Viettel, VNPT.
Bkav introduced security cameras integrated with artificial intelligence (AI Camera), products that meet international standards such as NDAA (National Defense Authorization Act), FCC (Certification of US Federal Communications Commission for Electronic Devices). AI View's camera is a product with good security features such as processed image locally on the device without being transmitted to the server, thus reducing total cost ownership, ensuring privacy for users and also improving real-time processing. Especially the foremost advantage of AI View is Scalability. It can be used on a large scale with up to thousands of cameras.
Visiting the booth at the event, embassy of Latin America countries such as Argentina, Brazil, Chile, Colombia, Cuba ... were very impressed with AI View camera and expressed their hope for cooperation opportunities in the future.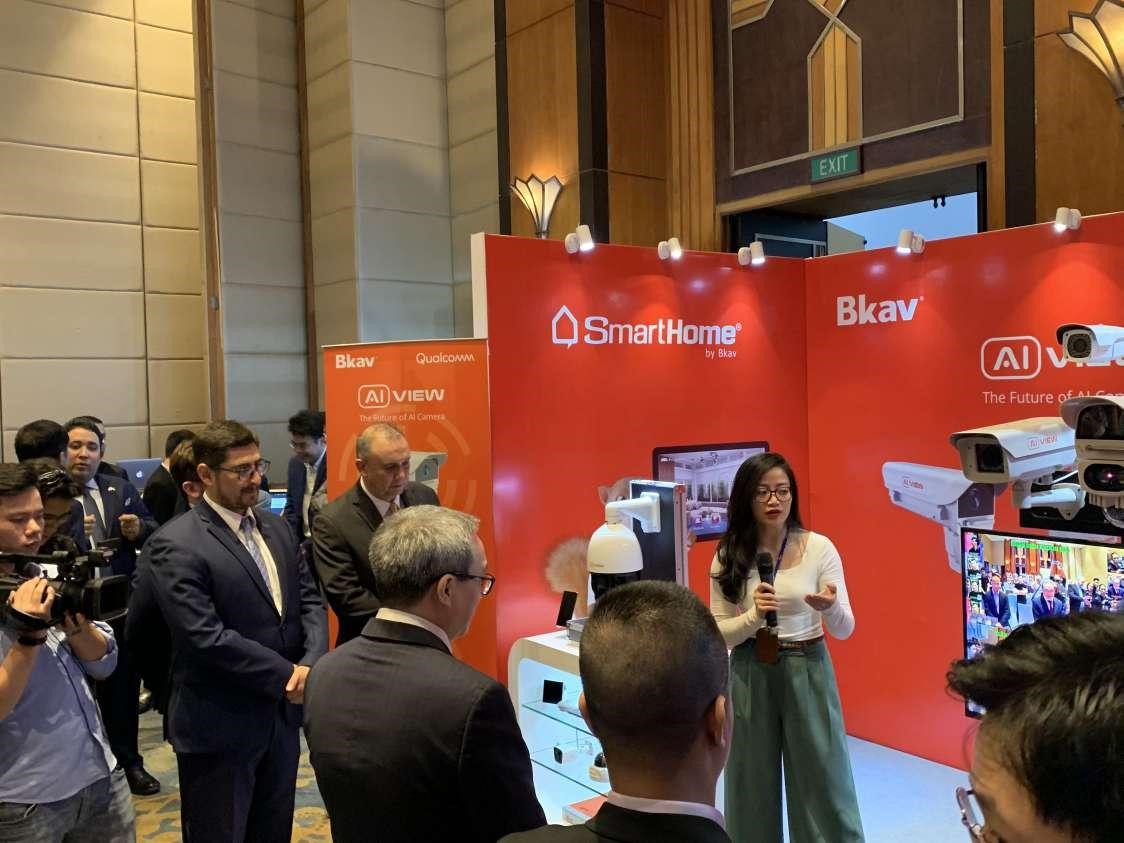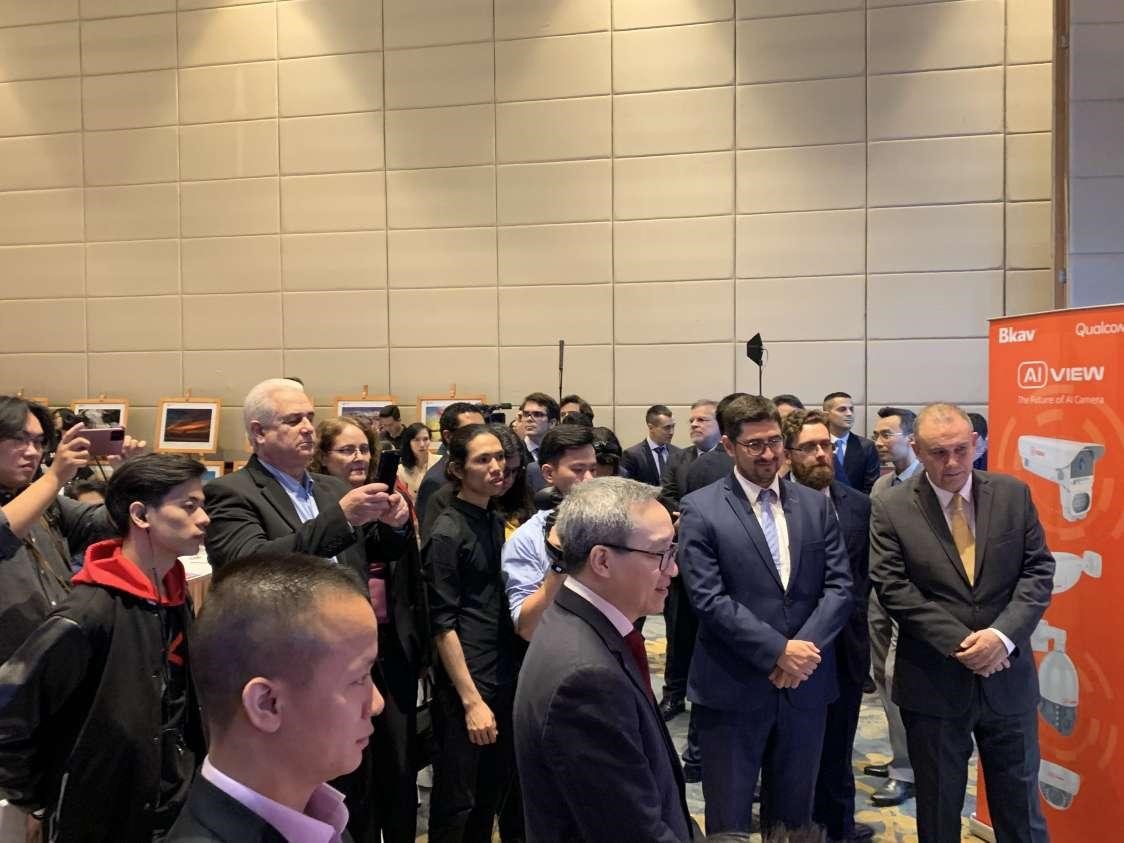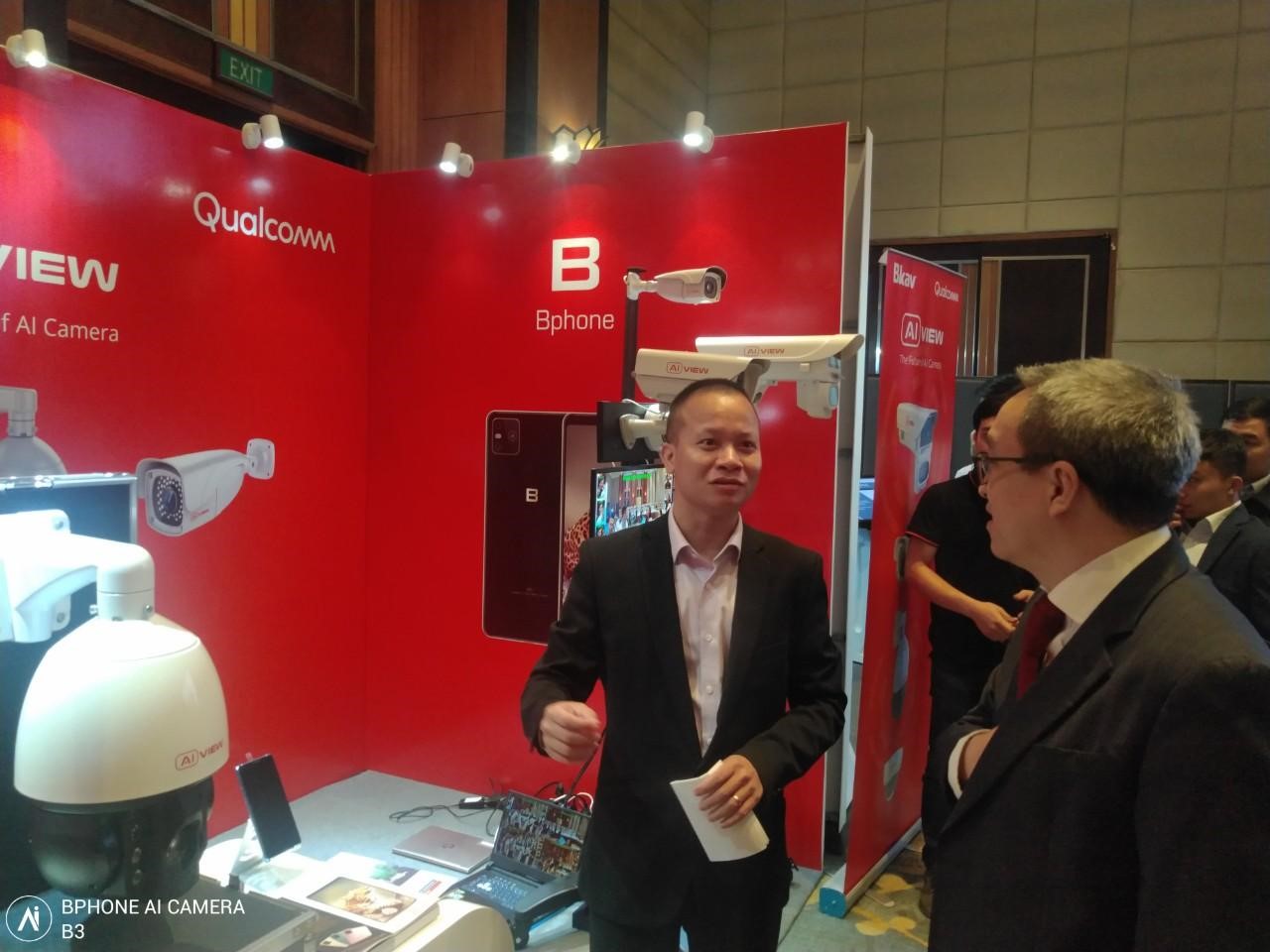 In his speech at the event, Mr. Le Quang Hiep, Director of Bkav Global said: "With the strength of being an outstanding technology corporation in cybersecurity and more than 10 years of experience in exporting smartphones, Bkav quickly developed breakthrough technologies in security camera production. Bkav AI View proudly is one of the first manufacturers in the world to successfully integrate AI into security cameras thanks to the cooperation with the world's leading manufacturer Qualcomm".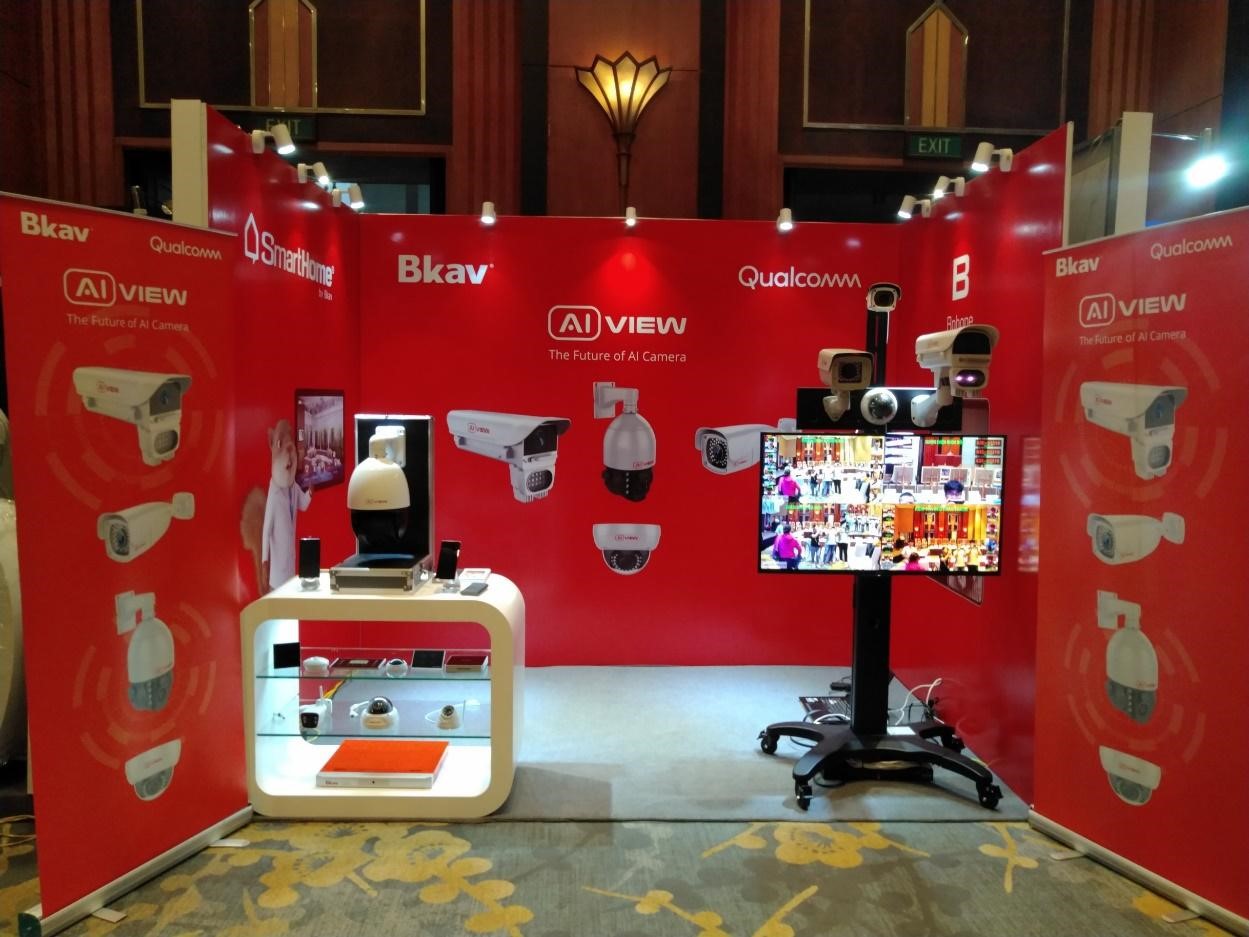 As one of the leading companies integrating AI into Camera, Bkav has so far developed 39 camera lines in many different segments. In March 2020, Bkav also signed a cooperation agreement with OneScreen, one of Qualcomm's strategic partners to distribute AI cameras in the US. Recently, AI View shipment has been completed and exported to the Indian market.