The first shipment of Bkav AI View security cameras has been exported to India
08:40:00 | 18-11-2020
At Bphone's Fans Club group - Unlimited experience, CEO of Bkav Group- Nguyen Tu Quang said that this business has exported the first shipment of Bkav AI View security cameras to India.
In June this year, Bkav Group announced the production of surveillance cameras integrated with artificial intelligence (AI) and distributed in the U.S. market. As of this morning, the business continues to report that they have exported the first shipment of AI cameras to India.
Sharing at Group Bphone Fans Club - Unlimited experience, Bkav's CEO Nguyen Tu Quang wrote: 'The first shipment of Bkav AI View security cameras has exported to India. Vietnam's technology and artificial intelligence will be exported to all over the world.'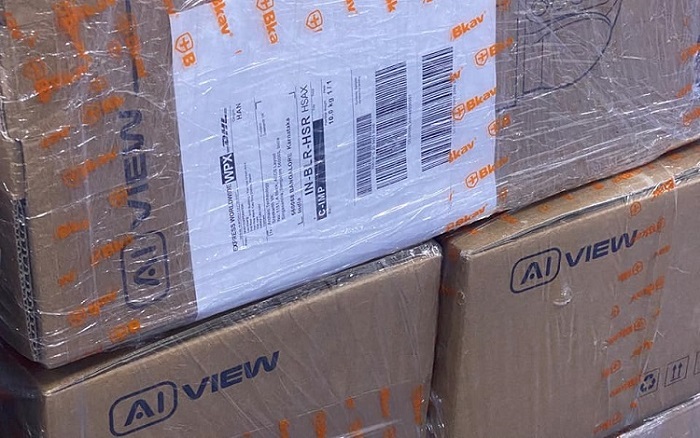 Along with the announcement, CEO Nguyen Tu Quang also shares photos of carefully packed shipments. The exterior of the cardboard box features the inscription AI View and Bkav with its logo.
Thus, with the latest moves from Bkav, it can be seen that the group has produced AI cameras and started exporting to some countries in the world. Bkav's surveillance camera system is called AI View with 39 product lines in the mid-to-high-end segment. Bkav partnered with Qualcomm to use its processors when manufacturing these products.
AI View is also introduced to have very good security features when images are processed in real time right at the camera without transmission to the server. This both reduces latency in information processing, while ensuring user privacy. At the same time, these products can also detect signs of password attacks, protect the camera against the risk of attack and remote hijacking.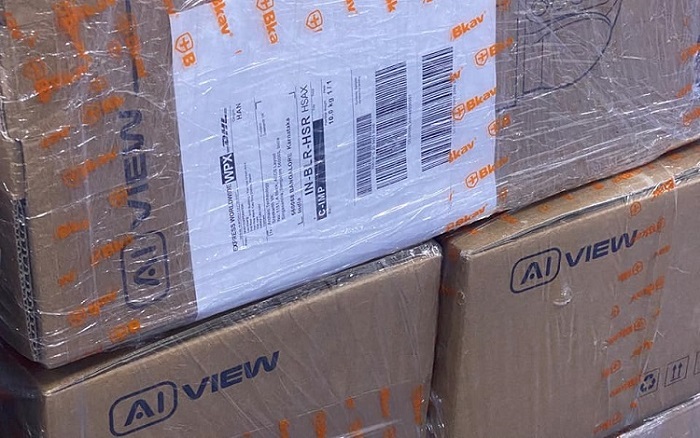 A few days ago, CEO Nguyen Tu Quang also shared 4 lines of Bkav AI View cameras that got FCC certification. This is one of the important certifications for products to be offered into the U.S. market. The security camera market has continued to grow strongly in the world over the years. The market value is forecast to increase from $8 billion in 2019 to more than $20 billion by 2025. According to Tommy Le, Bkav's Vice President of U.S. Market Business, Chinese surveillance products banned in the U.S. as well as Europe recently, it is a good opportunity for Bkav to enter these difficult markets.